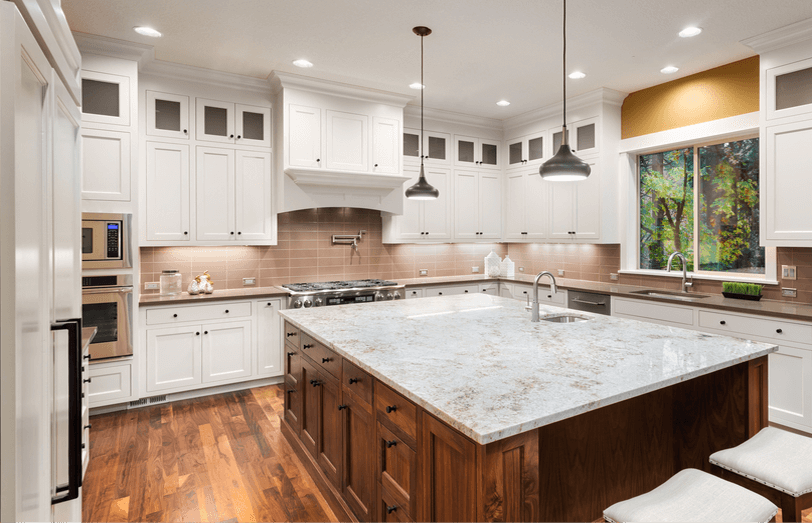 Useful Tips for Kitchen Remodeling
How to get more from your kitchen remodeling project
Remodeling a kitchen is both exciting and nerve-wracking. To make it slightly less nerve-wracking, you can try out different ideas. They would help you to make the process easier, less expensive and more successful. We have listed some really great tips for turning your kitchen remodeling project into a journey that ends with the kitchen of your dreams!
Getting a Kitchen Island
If you want more counter and storage space, then adding a center island is a great idea. However, an island can limit the number of people working in the kitchen. It can also reduce traffic flow to one-way with no passing. You can try out an island before actually committing to one.  How? Well you can always put together a full-scale model out of cardboard or plywood and work with it for a few days. This would give you an idea about the ideal dimensions for your kitchen island
Install filler strips or panels
If you're getting new cabinets but want to keep your old refrigerator, then you should ensure that you leave enough space between the cabinets so you can replace your fridge with a wider model later. You can use filler strips or panels to fill up the extra space. You can use shelving between the panels over the top of the fridge. Make sure you order the filler strips and panels with your cabinets so they match.
Set up a temporary kitchen
A temporary kitchen lets you cook, wash dishes and make your morning coffee while your main kitchen is being remodeled. We recommend that you keep a few of your old cabinets and countertops to build the makeshift kitchen. You should aim for functionality. You can install the cabinets and cut the countertop to fit, if necessary. You can use items you need for preparing meals, like a toaster oven, hot plate, microwave, coffeemaker and refrigerator.
So, these were some of the tips that you can try out while you are remodeling your kitchen. Contact the kitchen remodeling experts at Esperto Builders and get the right solutions.