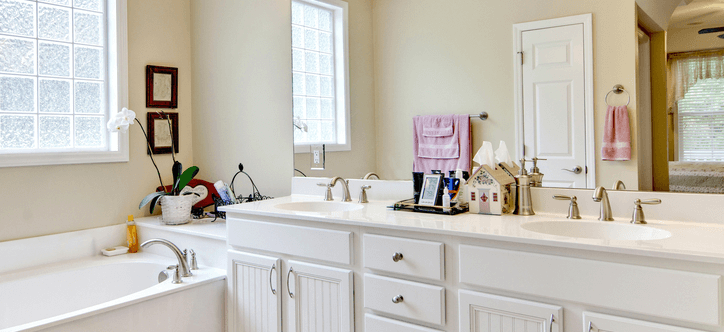 Things to Do for Bathroom Remodeling for Proper Ventilation
Get all the information for our expert remodelers in San Jose
We all want to remodel bathroom so that it would be a reflection of our personal style and be able to give the comfort we need at the same time. However, aside from that, it's also important that it has the right fixtures and amenities that are capable of providing function and value as well. Unfortunately, when it comes to bathroom remodeling, a lot of homeowners tend to neglect ventilation.
Most of them are not aware of is the fact that proper ventilation is very important, especially if you want to ensure that your bathroom renovation project last for long. A bathroom that's not properly ventilated can face a lot of issues. For example, you can face buildup of mold and mildew. This could literally ruin some of the expensive upgrades made in the new bathroom, such as the floors, walls, and even the cabinetry.
Getting a fan and a timer
A good quality fan is really useful if you want to ensure optimum indoor air quality inside your newly remodeled bathroom.
If your bathroom has a steam shower or low ceiling, then you should stay away from placing a fan inside the shower. This is because the steam of the vapor coming from the ductwork would not circulate the air as well.
You should also try to get a fan timer for your bathroom. Try to look for a fan timer that comes with a one-hour setting.
If you are currently in the process of building a new home, then you can use a remote timer. This would give them the ability of being able to turn the fan on in the middle of the day or at night remotely. You can also consider wiring in a de-humidistat. This would allow your fan to run whenever you need it.
These are some of the things you can try out for ensuring better ventilation in your bathroom. Contact a professional bathroom remodeling company and get the right solutions for your home.