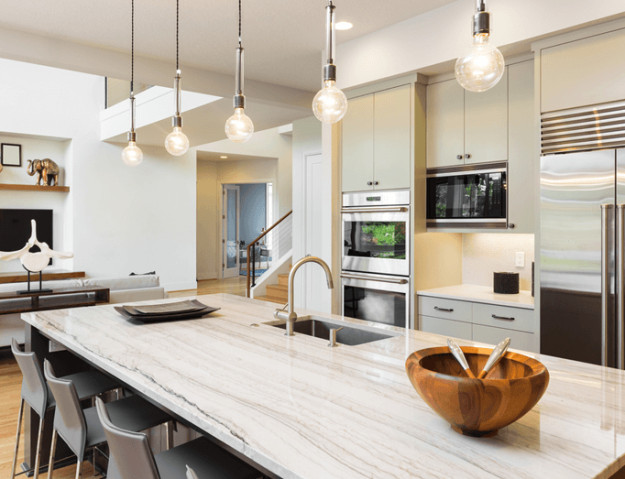 Aspects to clarify before beginning a major home remodeling project
Want to remodel your house before the holiday season but there are so many questions confusing you? It's natural. Remodeling ventures are well talked about, so there is ample source of information regarding them. But, there are many facts on the internet and other information sources, that are completely false and are highly misleading. How to save yourself from such hoaxes? By getting them explained before beginning a venture.
Here are some of the hoax facts about home remodeling ventures which must be avoided and clarified at all costs, before you begin:
Small budgets won't allow remodeling ventures: it is not true. Small budgets may not be suitable for big remodeling projects but still, they can do so much to improve the degrading functionality and aesthetics of your house. Consult a general contractor in San Jose and seek assistance regarding your limited-budget home remodeling projects. They can help you restore your house even at minimal prices by being selective.
Permits are better done after beginning the remodeling projects: in most home remodeling projects permits are needed. They are legal authorization to go ahead with your remodeling projects, uninterrupted, but they are not easy to get. They often involve time-consuming filing procedures. On top of that, as a commoner, you don't know- when permits are needed? or how many permits are needed? or how many days would be needed to get the permits after the initial filing? So it's better to seek help from credible general contractors in San Jose and clarify the permit requirements before the project commences. Precaution is better than cure and it is so true for permits.
Quality of the materials is not a concern: absolutely false! The quality of the materials is very much a remarkably crucial factor in a home remodeling project. Quality materials include quality remodelers and quality construction materials. Both are interdependent and are equally important for a remodeling project. Hire a quality remodeler, they will help you procure quality construction and repair-materials for your projects, as per your projects' requirements, and indirectly aid in the delivery of flawless projects. Quality construction and repair-materials will be less prone to damages, and will be more durable in the long run; they require very low maintenance as well. They will also be more cost-effective. Hence the quality of the materials you choose will be very important for your projects.
Regardless of the source of the various homes circulating in the market, they are present and they are influential. It's better to clarify them whenever possible but always beforehand- before you start the planning of your home remodeling project.